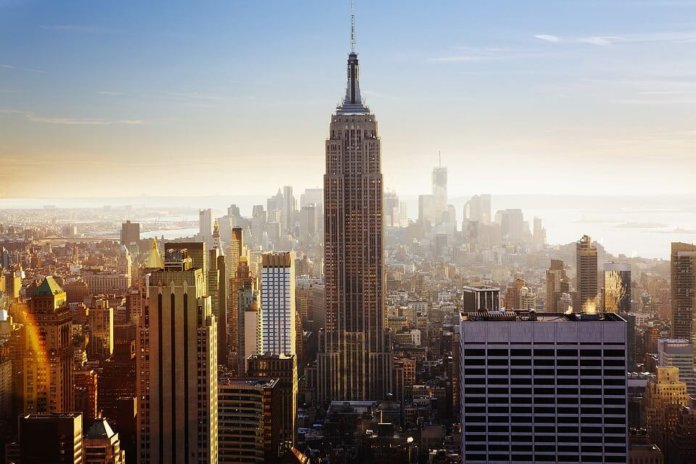 New York City Mayor Bill de Blasio, Comptroller Scott M. Stringer and other trustees of the city's pension funds have announced a new goal to double the funds' investments in climate change solutions to $4 billion, or 2% of the city's $195 billion pension portfolio, over the next three years.
In order to accomplish this objective, city pension systems will aim to double the existing $2 billion investment across all asset classes to reach $4 billion of investment in renewable energy, energy efficiency and other climate solutions. This new target builds upon the fund's earlier, ongoing goal to divest city pension funds from fossil fuel reserve owners within five years.
"New York City leads from the front when it comes to the fight against climate change," says de Blasio. "We're taking a stand for generations to come with our goal to double our pension investments in job-creating climate solutions. I know that other cities will look to our example, and I implore them to join us."

"The future is with big ideas in clean technology, not with big polluters," adds Stringer. "Today, we're showing that New York City will continue to lead the way in investing in sustainable investments that offer strong returns for New York City beneficiaries. By pledging to double our holdings in climate solutions, we're becoming an important part of that solution."
A government press release notes that specific investments will be reviewed by the boards of individual pension systems consistent with their portfolio strategies.
"The Sierra Club applauds Mayor de Blasio and Comptroller Stringer for this important decision," says Michael Brune, executive director of the Sierra Club. "Investing in climate solutions like clean energy is both a good decision for the health of our planet and our communities and a good decision for beneficiaries. The clean energy sector is one of the fastest-growing parts of our economy, and these investments will only help it grow stronger while supporting hard-working city employees."
"Doubling New York City's pension investments in clean energy is not only good for the climate but good for our wallets," adds Donna De Costanzo, director of eastern energy for the Climate and Clean Energy Program at the Natural Resources Defense Council. "Investing in more renewable energy, energy efficiency and other climate solutions is a smart choice that will help clean our air and bring multiple other benefits for New Yorkers."