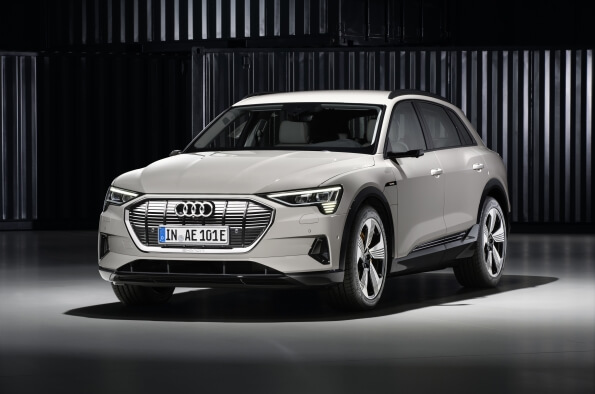 Audi of America Inc. has announced a partnership with Arcadia Power, a nationwide digital utility service, to allow owners of Audi's first all-electric vehicle, the e-tron, to support renewable energy production and to help offset at-home charging and other electricity consumption.
Through the partnership, U.S. e-tron customers who receive energy bills from their local utility can offset their home electricity consumption by supporting renewable energy sources, such as wind and solar. To get started, customers can visit www.arcadiapower.com/audi, connect their electricity bill to Arcadia Power and select a renewable energy project to support. Subscribers then receive savings on their monthly electricity costs, depending on the project's energy production.
"We believe Audi e-tron owners are conscientious about how they're contributing to our collective future," comments Scott Keogh, president of Audi of America. "Wherever they live, Audi is proud to help provide a solution that lets e-tron owners invest in and support renewable energy."

The e-tron is expected to be delivered to U.S. showrooms in the second quarter of 2019. The e-tron will be the first of three battery-electric vehicles that Audi plans to debut by 2020.