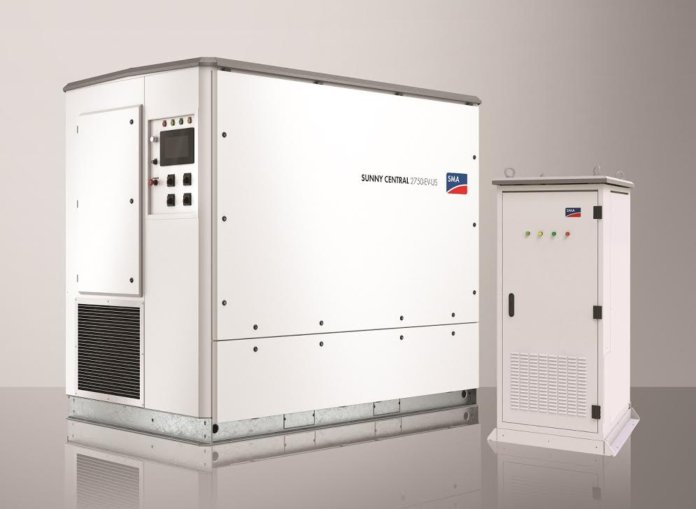 SMA has introduced a new DC-coupled storage solution ideal for utility-scale solar PV projects.
The new storage solution is built for new PV plants, but it can also be used to retrofit existing projects, the company says. In many utility-scale applications, DC-coupling can offer significant operating cost and efficiency advantages over AC-coupled systems, according to SMA.
"With more than 60 GW of solar and 1 GW of storage inverter capacity installed, SMA understands the value of the two core technologies. Building on that expertise, SMA has unique competence for pairing PV and batteries," comments Boris Wolff, executive vice president of SMA's utility business unit. "Building a PV plant with storage, or adding storage to an existing PV plant, enables new business cases. Utilities will find many additional benefits when adding storage to their PV systems."

The solution consists of SMA's Sunny Central EV-US line of inverters with a DC-coupling-ready option and up to six 500 kW SMA DC-DC converters. The company has begun taking orders.