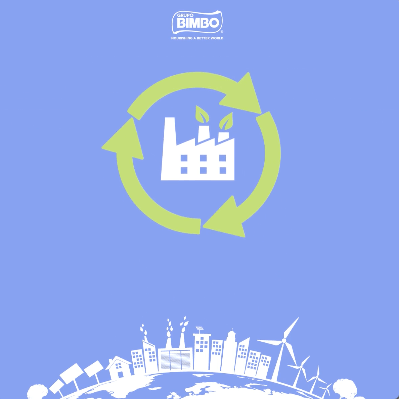 Grupo Bimbo, a global baking company based in Mexico City, has announced a commitment to use 100% renewable energy for its electricity throughout the world by 2025.
The company claims it is the first company in Mexico/Latin America to join RE100, a collaborative initiative of The Climate Group and CDP. RE100 brings together influential companies committed to 100% renewables.
"This is an exciting first for RE100 as we expand our membership into new geographies like Mexico and Latin America," notes Mike Peirce, corporate partnerships director at The Climate Group. "We congratulate Grupo Bimbo on its leadership in finding renewable energy solutions for each of its locations and hope to influence many more companies to come on board."

Grupo Bimbo plans to supply clean energy in the 32 countries where it operates through mechanisms such as power purchase agreements, renewable energy certificates, on-site distributed generation or the direct purchase of clean energy.
"Our commitment to convert our operation to 100 percent renewable energy is a major step toward our purpose of building a sustainable, highly productive and deeply humane company," comments Daniel Servitje, president and CEO of Grupo Bimbo.
Jorge Zarate, vice president of global operations at Grupo Bimbo and leader of the company's environmental initiative, adds, "As a global company, we are firmly committed to working every day with a high sense of environmental responsibility. This initiative is part of our strategy for renewable energy, which began in 2012 with the opening of the Piedra Larga wind farm and is consolidated with this important commitment."