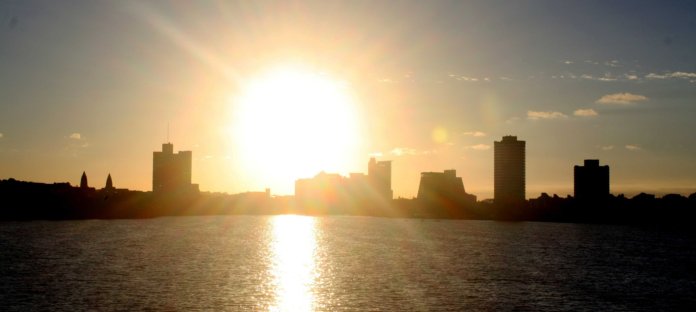 Boston-based renewable company Ampion has launched an outreach campaign to help Boston residents and businesses enroll in community solar.
Eversource customers in Boston and the rest of eastern Massachusetts can save money on their electric bill by subscribing to community solar farms in western Massachusetts, explains Ampion, which works with developers to build community solar farms. As these solar farms produce power, subscribers receive credits on their electric bill.
"This is one of the most advantageous customer programs the commonwealth has ever seen. Bostonians can simply sign up for a clean energy offering that cuts their utility costs," says Nate Owen, CEO of Ampion. "The benefits of solar are now available to people who never before had the option: lower prices, cleaner air and safer energy. We've already had hundreds of residents and businesses sign up."

Previously, the community solar program in Massachusetts was separated between Eversource's eastern service territory, known as NSTAR, and its western territory, known as the Western Massachusetts Electric Co., or WMECo. Consolidation of these jurisdictions means that Boston residents can subscribe to WMECo solar farms where there is more land for construction, according to Ampion.
"As a Bostonian, I can experience the benefits of community solar as both an advocate and a customer," says Chris Mills, head of outreach at Ampion. "As a tenant, I could never go solar, but now it's easier than ever. Even if I move, I can take my subscription with me anywhere in the city. It's a point I like to make to my friends who rent their apartments."
Eversource customers can learn more here.