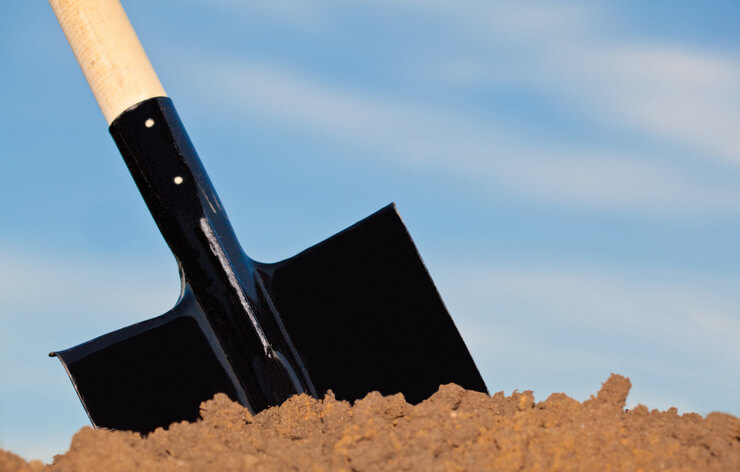 The New York State Energy and Research Development Authority (NYSERDA) and Delaware River Solar have announced the groundbreaking of a 2.7 MW community solar project in Otsego County in Upstate New York.
Located on Pool Brook Rd., the solar array is being constructed by Delaware River Solar, which is partnering with community solar company Solstice. Once completed, the project is expected to provide enough clean energy to power the equivalent of about 400 average-size homes per year. The installation will also support New York Gov. Andrew M. Cuomo's mandate for half of all electricity consumed in the state to come from renewable sources by 2030.
The project is being supported by NYSERDA through NY-Sun, Cuomo's $1 billion initiative to advance the scale-up of solar and move the state closer to having a sustainable, self-sufficient solar industry. Delaware River Solar has also received two separate financings from NY Green Bank over the past year. The first, a bridge loan of $7 million, will finance the interconnection expenses of its community solar projects. In addition, NY Green Bank has committed $55 million to participate in a term loan to finance the capital costs of Delaware River Solar's community solar projects.

"Statewide, New Yorkers continue to seek new ways to save money and gain greater access to clean energy solutions that deliver impactful economic environmental benefits," says Alicia Barton, president and CEO of NYSERDA. "Community solar projects like this one in Otsego County will enable communities to transition to clean, sustainable energy and advance New York's progress towards achieving Governor Cuomo's goals to reduce harmful emissions and fight climate change."
"We are excited to partner with Solstice in Otsego County for community outreach," notes Cindy Menges, Delaware River Solar's community relations director. "Residents have the ability to save with no-risk, no-cost subscriptions. It's a win-win for all."
Residents interested in subscribing to the project can contact Jackie Burke, community outreach coordinator at Solstice, at jackie@solstice.us.