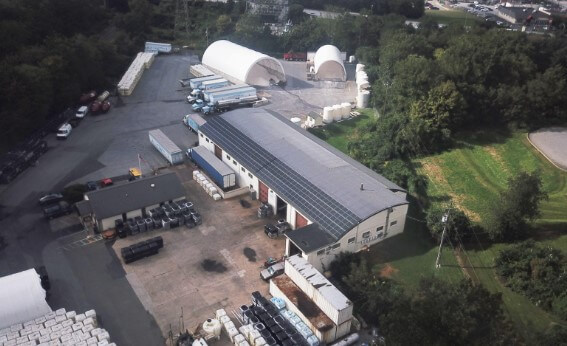 A new solar system has been installed on the rounded roof of Cope Company Salt, a Lancaster, Pa.-based distributor of salt products.
The company recently energized its 46 kW, 144-panel solar system. According to installer Paradise Energy Solutions, the project presented a unique set of hurdles because of the building's rounded roof, which includes rubber and shingle surfaces.
"This was a project of firsts for us," says Charlie Allen, project manager for
Paradise Energy Solutions. "This was our first project installed on a rounded roof, and we needed to find an attachment method that worked for rubber roofing."

The company says it found an attachment for rubber surfaces and had the roofing company flash those attachments into the new rubber surface.
"Having the roofing company install flashing around the attachments allowed the roof warranty to be preserved and the solar panels fit where they were originally intended to be installed," explains Allen.
"While the financial benefits will be achieved in the future, the environmental benefits have already started," comments Ronald Myer, president of Cope Company Salt. "Solar is one of the few energy sources that will be available forever. A system is worth the environmental benefits, and if you have time to obtain the payback, solar can provide a solid ROI."