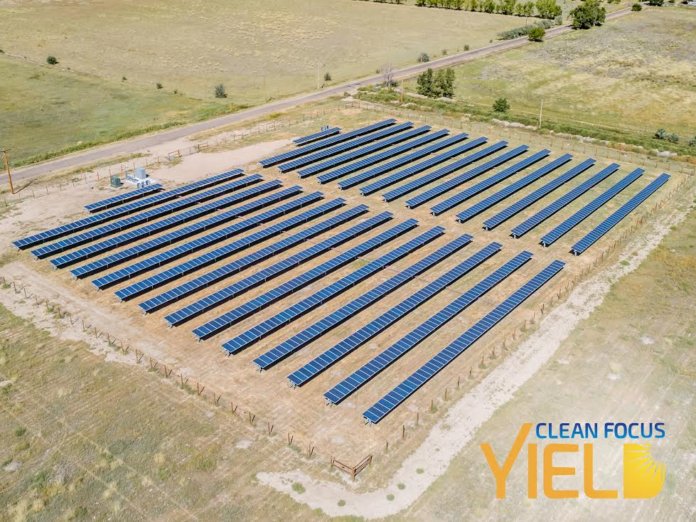 Two recently completed community solar gardens in Colorado will add a combined 2.5 MW of power to Black Hills Energy's southern Colorado system.
The natural gas and electric utility partnered with Greenskies Renewable Energy, a Clean Focus company, to maintain and operate two fully subscribed community solar gardens: a 500 kW system in Rocky Ford and a 2 MW facility in Ordway. Clean Focus Yield Ltd. will own the projects.
"We are excited to deliver a solution to the growing interest in solar energy from both customers and community leaders and expand our renewable portfolio at the same time with the construction of these new community solar gardens," says Vance Crocker, Black Hills Energy's vice president of Colorado's electric utility operations. "We are fortunate to live in a state where sunshine is abundant, and we can convert sunny days into renewable energy for our customers."

"The Rocky Ford and Crowley County community solar projects provide clean energy to local housing authorities, schools, community colleges and city governments and enable customers to benefit from solar without any equipment on their roofs or property," notes Stanley Chin, president and CEO of Greenskies and Clean Focus Group. "We are pleased to partner with Black Hills Energy and look forward to a long relationship with subscribers over the lifetime of these projects."
Early next year, construction of the new 60 MW Busch Ranch II wind farm will begin in Huerfano and Las Animas counties. With this addition, Black Hills will meet Colorado's renewable energy standard, requiring 30% renewable energy resources by 2020.
Subscriptions are also available at two community solar gardens under construction in Pueblo and Fremont counties, and the utility plans for an additional 2.5 MW of community solar garden power each year over the next four years, including space reserved exclusively for low-income customers.