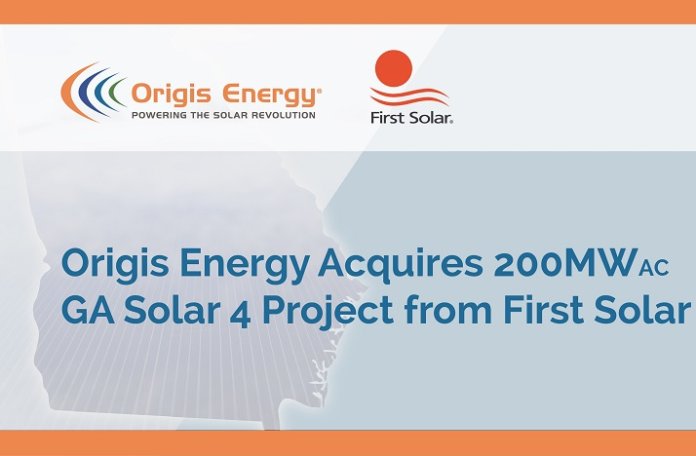 Origis Energy USA has acquired the 200 MW AC GA Solar 4 Project from First Solar Inc.
When completed, the solar PV project – located in Twiggs County, Ga., near Warner Robins – is expected to be the largest solar plant in the Southeast, the companies say. Terms of the deal were not disclosed.
Origis will sell all energy and renewable attributes of the project to Georgia Power through the utility's Renewable Energy Development Initiative program.

Construction of the 2,000-acre project is expected to begin in early November. The facility will consist of more than half a million First Solar thin-film modules on single-axis tracker mounts. As the largest infrastructure project in Twiggs County, the facility is expected to create up to 400 construction jobs, according to the companies.