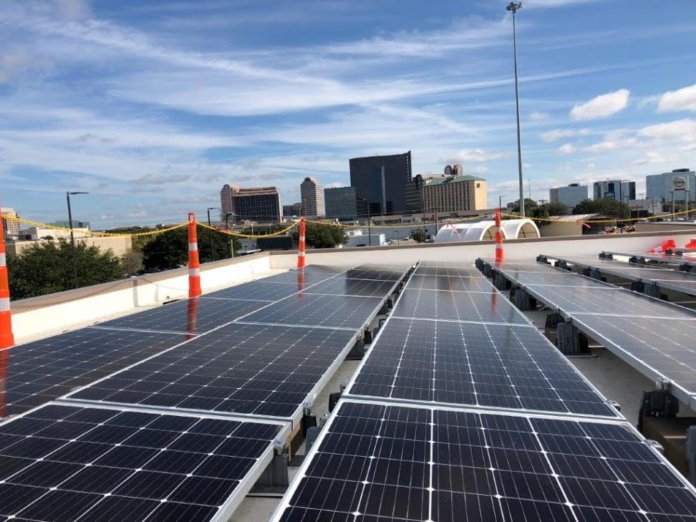 Global transportation infrastructure company Cintra has added solar to the north Texas headquarters of its companies LBJ Infrastructure Group (LBJIG) and NTE Mobility Partners (NTEMP), which operate TEXpress Lane tollways.
The 200 kW system – designed, engineered and installed by Dallas-based Sunfinity Renewable Energy – takes advantage of federal tax credits to greatly reduce the total overall cost of the project. The system is made up of 588 panels spread across four buildings at the LBJ Freeway campus in Farmers Branch, where more than 100 people are employed.
Clean solar power will meet as much as 30% of the power needs of the campus, and cost-savings on electricity are projected to be more than nine times the net cost of the project.

"Our campus is growing, and we will now be able to maximize our operational cost-effectiveness while contributing to cleaner air in north Texas," says Roberto Carrasco, chief operating officer of LBJIG.
According to John B. Billingsley, chairman and CEO of Sunfinity Renewable Energy, LBJIG and NTEMP are "an outstanding example of how businesses can do good for their bottom line and their community with sustainable, renewable energy sources."
LBJIG and NTEMP operate the 13-mile LBJ Express, 13-mile North Tarrant Express and 10-mile I-35W in north Texas.