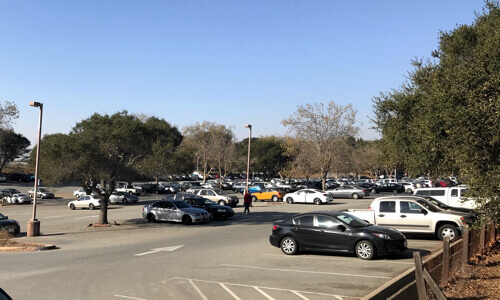 In an effort to reduce the campus' carbon footprint, the University of California, Santa Cruz (UC Santa Cruz) is installing a 2 MW solar parking canopy and energy storage system.
The project, built at the East Remote Parking Lot, is expected to generate more than 3 million kWh of electricity, enough to power more than 330 houses for a year. Construction is scheduled to start in 2019.
In addition, the storage project will allow the campus to store 1.2 MW of energy to reduce peak demand and shift load to times of day when electricity is less costly, the school says.

The campus has partnered with ForeFront Power for the project through a streamlined procurement process offered by the School Project for Utility Rate Reduction (SPURR), part of the Utilities Joint Powers Authority of California Public Schools.
"It is exciting to see our program extended to the University of California at Santa Cruz so that more public organizations can benefit from the saved time, effort and money by using our procurement process," says Michael Rochman, managing director of SPURR. "SPURR strives to offer clear, fair, and competitively sourced terms and conditions that allow for easy sourcing."
The solar PV canopy and battery storage system will help provide the campus with clean, reliable electricity for at least 20 years and save the campus an estimated $6 million on its energy bill.
The 2017-2022 Campus Sustainability Plan calls on UC Santa Cruz to develop a plan to add 4 MW of solar PV to the campus. Additionally, the campus – as part of a systemwide initiative – has a goal to be carbon-neutral by 2025.
UC Santa Cruz currently has a 250 kW photovoltaic array on its McHenry Library.